PolyPaths' solutions integrate directly with the highest quality financial data and risk modeling providers in the industry including Andrew Davidson & Co, Intex Solutions, Black Knight AFT, and Moody's Analytics.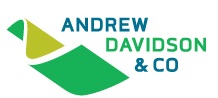 Andrew Davidson & Co., Inc. , founded in 1992, is a leading provider of risk analytics for fixed income investors with an emphasis on mortgage and asset-backed securities and mortgage whole loans. The unique blend of investment expertise and cutting-edge quantitative methods combines decades of Wall Street experience with the most advanced modeling techniques. For more information about Andrew Davidson & Co., Inc., please visit www.ad-co.com.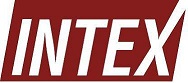 Intex Solutions, Inc. is the world's leading provider of structured fixed-income cash flow models and related analytical software. It offers the industry's most complete library of RMBS, ABS, CMBS and CDO deal models, created and maintained for the generation of accurate cash flow projections and price/yield analytics. Its clients include many hundreds of the world's best known financial institutions including most major investment banks, regional broker dealers, issuers and investment managers. Intex was founded in 1985, and remains an independent, privately-held company with headquarters near Boston, Massachusetts. Intex also supports its many international clients with staff and representatives in London and Tokyo.

Black Knight (NYSE:BKI) is a leading provider of integrated software, data and analytics solutions that facilitate and automate many of the business processes across the homeownership life cycle.
Black Knight is committed to being a premier business partner that clients rely on to achieve their strategic goals, realize greater success and better serve their customers by delivering best-in-class software, services and insights with a relentless commitment to excellence, innovation, integrity and leadership.
The Black Knight AFT℠ Prepayment and Credit Model combines default, prepayment, loss and valuation into a single, comprehensive, holistic view of mortgage performance. Leveraging decades of modeling insights and advanced modeling techniques, as well as Black Knight's unique data advantage, the AFT Prepayment and Credit Model delivers consistently reliable trading-quality results across the spectrum of asset classes, including residential loans, agency/non-agency MBS, multifamily and HECM.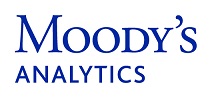 Moody's Analytics provides financial intelligence and analytical tools supporting our clients' growth, efficiency and risk management objectives. The combination of our unparalleled expertise in risk, expansive information resources, and innovative application of technology helps today's business leaders confidently navigate an evolving marketplace. We are recognized for our industry-leading solutions, comprising research, data, software and professional services, assembled to deliver a seamless customer experience. Thousands of organizations worldwide have made us their trusted partner because of our uncompromising commitment to quality, client service, and integrity.
PolyPath's AppPort, Trading & Risk Management Platforms are integrated with Moody's Analytics Structured Finance API Library, which enables advanced, integrated balance sheet management, risk modeling and regulatory stress testing for client portfolios.
Moody's Analytics is a subsidiary of Moody's Corporation (NYSE: MCO). MCO reported revenue of $4.2 billion in 2017, employs approximately 11,900 people worldwide and maintains a presence in 41 countries. Further information about Moody's Analytics is available at www.moodysanalytics.com.